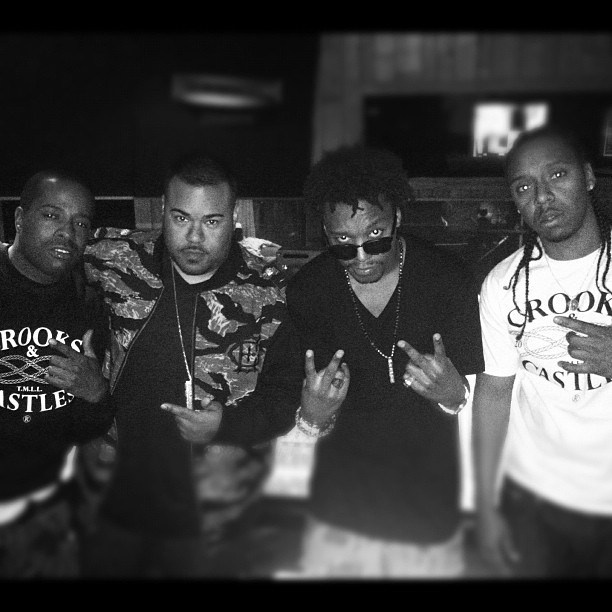 The Bogus Boys, fellow Chicago natives with Lupe Fiasco, are looking to soon release their album
Now or Neva.
An interviewer from fakeshoredrive.com asked The Bogus Boys about Lupe's role on the track:
"[Lupe] came in and wanted us to play the tape. We played "Zombieland" and he started jumping around the studio. He took his glasses off and said "Oh, shit. Bring that back!". I told him that we needed to make something happen and he cut me off – "Don't worry about it. That Zombieland record. Let's do it.". I didn't even have the sessions or nothing. I called Primo and he came through with the session. [Lupe] didn't use a pen, paper or nothing. He just went in and layed his verse.

"
Download:
Zombieland - L.E.P. Bogus Boys ft. Lupe Fiasco